A1,6T-77
Accessories
Product presentation video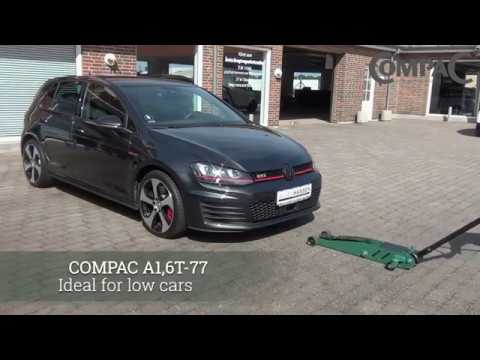 Instruction manual
Spare parts
A1,6T-77
1
2
3
4
5
1

Air hydraulic jack. Fast and silent air pump. Less than 70 dB

2

Ultra low entry height only 77 mm.

3

Extremely low chassis for access under "any" vehicle.

4

Long reach chassis improves access to lifting points deep under vehicles.

5

Ergonomically designed handle for operator comfort. Rubber coated.