EP 40 D
Accessori
Product presentation video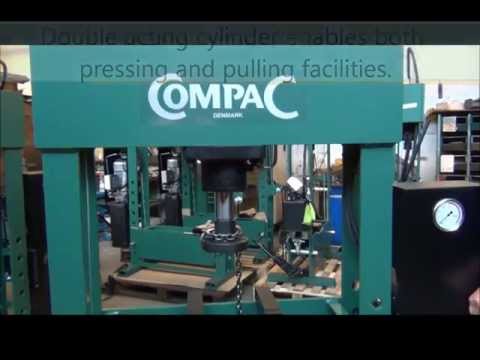 Manuale di istruzioni
Pezzi di ricambio
EP 40 D
1
2
3
4
5
6
1

Moveable cylinder.

2

Hard chrome piston and very long stroke of 300 mm.

3

Fast and safe adjustment of the press table height, using a braked winch.

4

A 90° hinged pump unit enables easier insertion of longer work-pieces.

5

Multi-adjustable pressure valve.

6

Double acting cylinder: Featuring both pressing and pulling facilities.